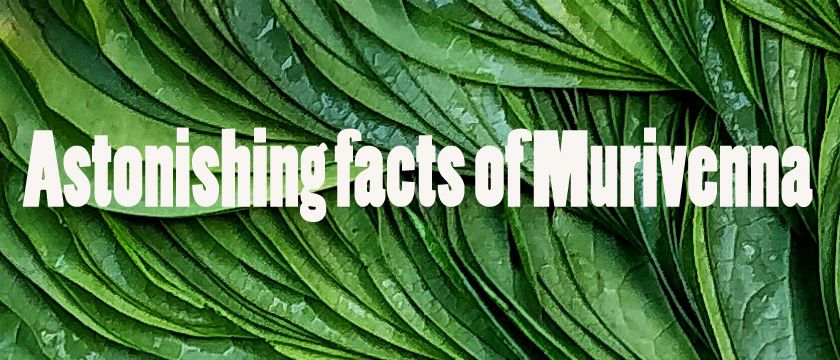 Overview of Murivenna
Murivenna, largely known as Murivenna Thailam, is an ayurvedic oil prepared using coconut oil as it's base. It is known to advocate great results in the treatment of non-healing wounds and chronic ulcers. It is also known for its anti-inflammatory properties which makes it useful for the treatment of inflammation caused due to arthritis, sprains, and fractures. Its medicinal benefits also help in relieving joint pains. It is also known as Murivanne thailam, Murivenna tailam. The oil based on Kerala Ayurvedic Medicine is manufactured by several ayurvedic companies and it can be purchased online or in local ayurvedic stores at varied prices ranging from Rs. 150 to Rs. 350.  
Ingredients of Murivenna
Murivenna Thailam is prepared using coconut oil as a base. For every 100 ml of coconut oil, the varied quantities of the following ingredients are used:
| | |
| --- | --- |
| Ingredients | Quantity |
| Paan Leaf (Piper Betle Juice) | 32.50 ml |
| Shrigu Leaves (Moringa Oleifera Juice) | 32.50 ml |
| Kumari Rasa (Aloe Vera Juice) | 32.50 ml |
| Pari Bhadra ( Erythringa Variegata Juice) | 120 mg |
| Pyaaz (Allium Cepa Juice) | 32.50 ml |
| Karanja (Pongamia Glabra Juice) | 120 mg |
| Madanaghantu (Spermacoce Articularis Juice) | 32.50 ml |
| Thandulambu Kanjika (Oriza Sativa) | 172.5 ml |
| Shatavari Kalka (Asparagus Racemosus) | 6 grams |
These ingredients are mixed with coconut oil and are heated on low heat until all the ingredients dissolve properly. Some variants of the oil are also prepared using sesame oil instead of coconut oil.
Benefits of Murivenna
Murivenna oil is known for its numerous healing properties and serves as an antiseptic, antifungal, antiulcerogenic, anti-inflammatory, anti-bacterial, anti-arthritic, antipruritic. We have specified the best-reported benefits underneath:
Accelerating the process of wound healing
Treating fresh wounds and non-healing ulcers
Treatment of arthritic pain
Treatment of tennis elbow, cervical lumbar and spondylolisthesis, and ligament tear
Relieves knee pain, backache, and sciatica nerve pain
In tightening abdominal muscles and relieves muscle cramps
Usage of Murivenna
Murivenna oil can be used in two ways:
External application- Used for massaging areas affected by pain or wounds by directly applying oil on affected areas or using the Pichu technique which requires dipping a cotton swab in the oil and applying it on the wound or affected areas
Internal administration- Dosage of it differs for adults and children and should be strictly administered under a doctor's prescription for children
Dosage of Murivenna
Murivenna oil dosage depends on the age and severity of the ailment however, we have specified the general dosage underneath:
| | |
| --- | --- |
| Adults | Children |
| 10-20 drops | 5-10 drops |
| With lukewarm water | With lukewarm water |
| Twice a day | Twice a day |
| Before meals | Before meals |
Side effects of Murivenna
Murivenna oil does not show any evidence of causing side effects for external application. But oral intake can cause indigestion and belch with the taste of the medicine is taken in high doses. Oral intake also needs to be professionally administered for people with high BP, diabetes, high lipid levels.
Disclaimer: Nothing in this article is to be construed as medical advice, nor it is intended to replace the recommendations of a medical professional. For specific questions, please consult a specialist for advice.