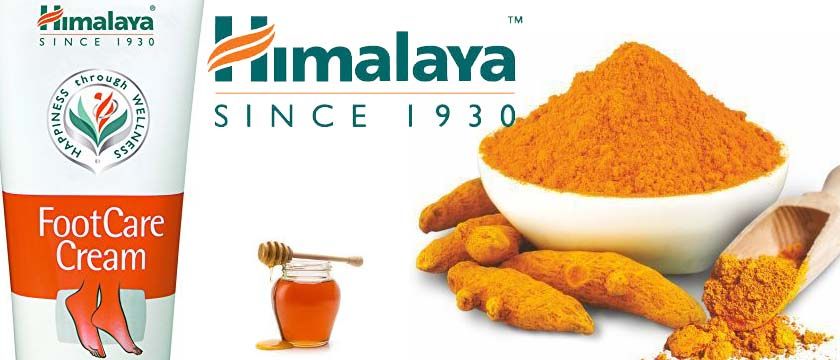 Overview of Himalaya Foot Care Cream
Himalaya Foot Care Cream is used to prevent and treat the damaged feet due to several factors naturally as it contains the herbal and essential nutrients that have shown tremendous results in reviving the damaged skin. It is a very concerning problem in both genders as damaged skin over the feet can be very painful and irritating. You must have used several cosmetics ointments for treating damaged skin and reviving smooth skin but failed miserably then you should try using Himalaya Foot Care Cream once and observe the tremendous results within few applications over the feet. It is recommended to store it in a cool or dry place with no direct sunlight. Keep it out of children reach. You can purchase through the online or nearby market at a nominal cost.
Ingredients of Himalaya Foot Care Cream
Himalaya foot care cream contains numerous herbal ingredients and other essential nutrients. We have specified the general ingredients underneath:
Honey – A natural product produced by bees and other insects which is a sweet delicious edible product.  It is loaded with anti-bacterial and antiseptic properties that help in moisturizing and healing the damaged skin. Honey is an essential product used in Ayurveda medicines
Turmeric – The primary reason for cracked feet is inflammation and infection caused by free radicals present in the atmosphere however, turmeric contains the high amount of anti-inflammatory and antiseptic properties that can do wonders in reviving the damaged or dead tissues in the skin
Sal Tree – Scientifically known as Shorea Robusta and is used as a natural astringent in Ayurveda medicine due to the antimicrobial and anti-inflammatory properties which can heal the damaged skin naturally
Ginger – It has a natural tendency of stimulating the blood circulation that helps the keeping body warm which prevents the damage from the cold waves or temperature
Fenugreek – Keeping your skin hydrated is very essential and fenugreek plays a vital role in hydrating and moisturizing the dry skin
**Above mentioned ingredients may vary from the actual product.
Benefits of Himalaya Foot Care Cream
Himalaya Foot Care Cream has several benefits as reported in different studies and we have specified some of the reported benefits underneath:
It can be applied easily and gets absorbed within a few minutes in the skin if massaged appropriately
You can use it to moisturize the dry feet and skin
Foot care cream is very economical if you compare it with the results
Himalaya always use natural herbal products as the ingredients because of this foot care cream has very minimal side effects
Its an all season cream especially in winter season
Results can be observed within a few application over the damaged skin
It can be used over the cracked or damaged skin to hydrate the skin and revive smoothness of the skin
Side effects of Himalaya Foot Care Cream
Himalaya foot care cream is safe and well tolerated by the individuals however, we have specified some of the reported side effects underneath:
Allergic reaction – Few individuals have reported allergic reactions after applying foot care cream over the affected area such as itching, redness, rashes, and blisters(extreme)
Slow Healing – Himalaya foot care cream has shown the slow process of healing the cracked and damaged skin
It is not recommended for kids below 10years of age due to the strong composition of nutrient.
Note: It is for topical use only and does not use it for oral purpose as it can lead to a severe health problem.
How to apply Himalaya Foot Care Cream
Himalaya foot care cream should be applied as prescribed by the specialist however, we have specified the general process of applying foot care cream underneath:
Wash your feet with lukewarm water
Use a cotton cloth or towel to pat dry the feet
Apply the cream on the affected area
Twice a day
After the shower in the morning and bedtime
It is recommended to use it regularly for 2 – 3 weeks
Buy Himalaya Foot Care Cream
To buy click on the link mentioned below:
Himalaya Wellness Foot Care Cream, 50gm

Disclaimer: Nothing in this article is to be construed as medical advice, nor it is intended to replace the recommendations of a medical professional. For specific questions, please consult a specialist for the advice.