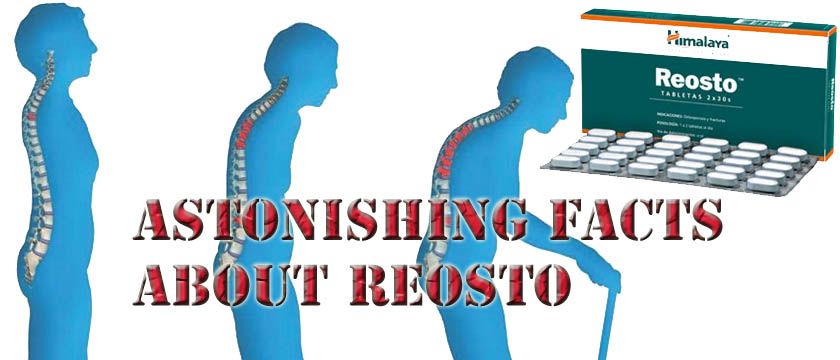 Overview of Himalaya Reosto
Himalaya Reosto is the patent product of Himalaya drug company which has numerous benefits especially related to joints, ligaments, and tissue. It contains the blend of high-quality ingredients such as Commiphora wightii, godanti bhasma, vanda Roxburgh, Terminalia arjuna, and other herbs. Reosto is loaded with medicinal properties like anti-inflammatory, analgesic, carminative, anti-arthritis, and other properties. You can purchase it through the online or nearby market at a nominal price of INR 260 and USD 10. It is recommended to store it in a cool or dry place with no direct sunlight. Keep it out of children reach.
Ingredients of Himalaya Reosto
Himalaya Reosto contains the blend of several organic extracts and herbs that has numerous health benefits as reported in various studies. We have mentioned some of the general ingredients underneath:
| | |
| --- | --- |
| Ingredients | Quantity |
| Commiphora Wightii | 235 mg |
| Godanti Bhasma | 120 mg |
| Vanda Roxburgh | 50 mg |
| Terminalia Arjuna | 45 mg |
| Withania Somnifera | 45 mg |
| Sida Cordifolia | 45 mg |
| Kukkutandatvak Bhasma | 35 mg |
**Above mentioned ingredients may vary from the actual product.
Benefits of Himalaya Reosto
Himalaya Reosto has numerous benefits especially related to joints, bones, and ligaments well-being. We have specified some of the best benefits of Reosto underneath:
Osteoporosis – It's a severe condition in which the bones become fragile and weak due to hormonal disbalance or deficiency of essential nutrients such as calcium and vitamin D. The individuals having this problem are likely to have fractures and arthritis problem, however; you can treat the problem by taking Himalaya Reosto regularly or as recommended by the expert for best results
Bone pain – If you frequently observe discomfort in bones such as severe pain, tenderness. numbness, and other problems, however; you can cure the problem by taking Reosto medicine as per the recommended dosage due to the high-quality ingredients available in the composition of the medicine
Fractured Bones –  Due to the sudden shock or injury bones get ruptured or fractured which can be treated by surgery or medical treatment, however; you need essential nutrients to recover the damaged tissues for a healthy bone
Other health benefits have been mentioned underneath:
OsteoArthritis
Rheumatoid Arthritis
Low bone density
Side effects of Himalaya Reosto
Himalaya Reosto is safe and well tolerated by the individuals, however; few individuals have reported mild side effects due to overdosage or intolerance to any of the ingredients in the composition. We have specified some of the commonly reported side effects underneath:
Indigestion
Acid reflux
Constipation
Vomiting or nausea
**It is recommended to discontinue the use immediately if you observe any of abnormal changes after using it.
*The pregnant and lactating woman should avoid using it
Dosage of Himalaya Reosto
Himalaya Reosto dosage depends upon several factors such as height, weight, age, and severity of the problem, however; we have specified the general dosage underneath:
1 – 2 Tablets
Twice a day
With lukewarm water
Note: Maximum allowed dosage is 4 Tablets in a day and should not be exceeded to avoid any complication.
Buy Himalaya Reosto
To buy Himalaya Reosto click on the links mentioned below:
Disclaimer: Nothing in this article is to be construed as medical advice, nor it is intended to replace the recommendations of a medical professional. For specific questions, please consult a specialist for advice.