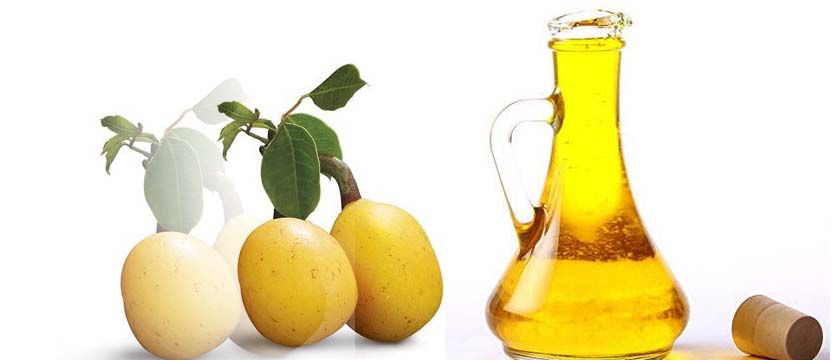 Overview of Marula Oil
Marula is indigenous to the miombo woodlands of southern Africa and is medium in size. Marula tree can grow up to 18 m tall and is found mostly in low altitude areas. Fruit, which ripes between December and March, have a light yellow skin, with white flesh inside known as Marula. Marula Oil is hand harvested from the exotic fruit's seed kernels of biodynamic and drought resistant Marula trees. It contains the eight times higher vitamin C than oranges and also a rich source of oleic acids and antioxidants. Research suggests that it is beneficial for health and cooking purposes. With lightning-fast absorption, a satin finish, and a naturally delicate essential oil scent makes it a unique essential of all.
Benefits of Marula Oil
Marula oil is a natural combination of various nutrients and essential fatty acids which has numerous health benefits as reported by the research on marula. Some of the best-known health benefits have been specified here:
Skincare – It improves and restores the skin elasticity for a more youthful and radiant skin as it contains vitamin E which helps in the production of collagen and elastin to promote the skin firmness. Gently massage marula oil on the skin in a circular motion to get absorbed
Wrinkles – Oil rejuvenates the skin to reduce the appearance of fine lining and fill wrinkle area naturally
Cardiovascular system – You can use it for cooking purpose to get the benefits of unsaturated fats and antioxidant properties which helps in lowering cholesterol levels in the body
Hair care – To stimulate hair growth and improve the health of your follicles consider massaging your scalp with the oil. It can rejuvenate the dead cells and revive the hair loss. Research has shown positive results in reducing dandruff from the hair as it moisturizes the scalp as well
Stretch marks – Fed up of using medications to get rid of post-pregnancy stretch marks then try using marula oil as it helps in retaining the skin elasticity and suppleness naturally
Hormonal changes – We all face these changes in our lives and to overcome the effects on the body we recommend using marula oil to combat the hormonal changes naturally
Chapped lips – It penetrates the skin on your lips to remove dryness from within and regain the shinning skin of lips
Reduces inflammation – The anti-inflammatory nature of this oil can help soothe inflamed tissues and restore normal functions You can consider massaging the oil or consuming it as prescribed for best results
Brittle nails – Its moisturizing, nourishing effects help to treat brittle nails so that they can be strong again and also, helps in reviving the growth. Gently massage this oil on both hands till it gets absorbed
Healing wounds – Anti-bacterial properties of oil helps in healing the wounds, scrapes, scratches, and cuts as it boosts your immune system to fend off pathogens and foreign substances from entering your body
Buy Marula Oil
To buy the oil click on the link mentioned below:
Nature's Absolutes Cold Pressed Marula Oil for Hair and Skin, 30ml
Side effects of Marula oil
Marula oil has very few side effects as reported on health however, if your skin or body is intolerant to this oil then you might observe irritation, gastrointestinal problems or hypotension, nausea and vomiting within few dosages.
Disclaimer: Nothing in this article is to be construed as medical advice, nor it is intended to replace the recommendations of a medical professional. For specific questions, please consult a specialist for the advice.