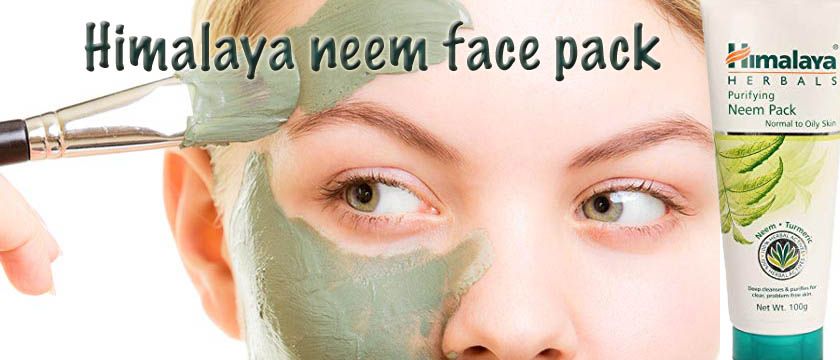 Overview of Himalaya neem face pack
Himalaya neem face pack is the leading product of Himalaya healthcare company that has numerous benefits such as reducing pimples, acne, blemishes, lighten the skin color, revive the natural glow and other skin benefits. It contains several medicinal properties as reported in various studies like antiseptic, anti-inflammatory, antibacterial, antimicrobial, astringent, exfoliates skin, and other properties. Himalaya neem pack contains the high-quality organic ingredients such as Neem or Azadirachta Indica and Turmeric. You can purchase it through the online or nearby store at a nominal cost of INR 110 and USD 5. It is recommended to store it in a cool or dry place with no direct sunlight.
Benefits of Himalaya neem face pack
Himalaya neem face pack has numerous benefits as reported by the individuals and we have specified some of the best-reported benefits underneath:
Acne
Boils or pimples
Lightens the skin tone
Soothe skin
It also maintains the skin elastic and texture
Reduce Blemishes and skin pigmentation
Prevent blackheads and eczema problem
Recent studies have shown positive results in reducing burn scar
You can use it to prevent premature aging and wrinkles
**It is recommended to use it thrice a week for best results.
Side effects of Himalaya neem face pack
Himalaya neem face pack is safe and well tolerated by the individuals as reported in various studies, however; few individuals have reported mild allergic reactions due to the intolerance to any of the ingredients and we have specified some of the commonly reported side effects underneath:
Skin Rashes
Redness
Acne or blemishes
Inflammation
Pimples (Extreme)
**It is recommended to discontinue the use immediately if you observe any abnormal changes after using it.
How to use Himalaya neem face pack
We have specified the best way of using Himalaya neem face pack underneath:
Step 1: Wash your face with lukewarm water and Himalaya face wash or any organic soap
Step 2: Open up your pores by using the traditional method i.e. soaking a cotton towel in hot water and cover your face with the soaked towel until it cools off
Step 3:  Squeeze out enough quantity of neem face pack in a bowl
Step 4:  Apply it on the face using a cosmetic brush or fingertips. Evenly cover your face and neck area with neem face pack, however; avoid going close to your eyes or lips area
Step 5: Leave it for 15-30 minutes and remove the mask or face pack with lukewarm water and cotton towel
Step 6: Gently wipe away the face pack and apply Himalaya face cream to moisturize the skin
Buy Himalaya Neem Face Pack
**It is recommended to read the instructions on the label for best results.
Disclaimer: Nothing in this article is to be construed as medical advice, nor it is intended to replace the recommendations of a medical professional. For specific questions, please consult a specialist for advice.