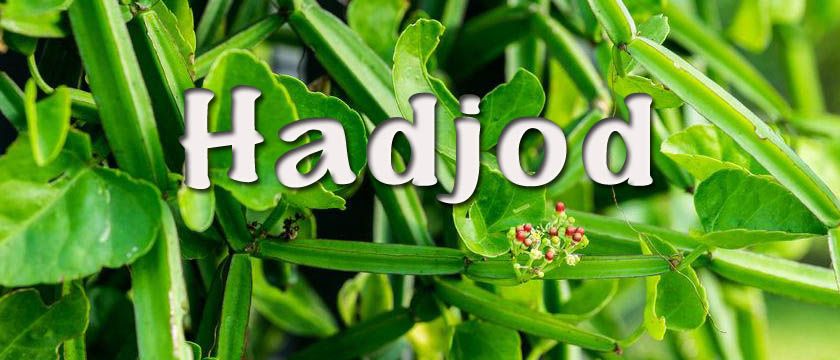 Overview of Hadjod
Hadjod is an Ayurvedic medicine used for numerous health problems such as bone fractures. joint related ailments, osteoporosis, arthritis. indigestion, hemorrhoid, diabetes, obesity, cholesterol, and other several problems. It is scientifically known as Cissus Quadrangularis, veld grape, devil's backbone, asthisamharaka, pirandai, and Malay. The high-quality hadjod is available in the market by the leading Ayurvedic medicine manufacturer 'Himalaya' by the name of Himalaya Hadjod at a nominal cost of INR 100 and USD 14. It primarily increases the bone density, mineral composition, and enhances the bone regeneration process naturally if consumed regularly or as prescribed by the specialist. Himalaya hadjod helps in strengthening the bones and maintaining the healthy equilibrium between bone restoration and bone formation. This plant is native to India, Bangladesh, Sri Lanka, Africa, and Southeast Asia, however; it's products are available across the globe and is prescribed by several experts to promote a healthy lifestyle and recovering bone problems.
It is recommended to store it in a cool or dry place with no direct sunlight and keep it out of children reach. You should consult a specialist for the advice before using it and self-medication is discouraged to avoid any complication, although it is safe and well tolerated by the individuals.
Health benefits of Himalaya Hadjod
Hadjod has numerous health benefits as reported in various studies due to the various medicinal properties such as analgesic, hemostatic, anabolic, anti-hemorrhoid, anti-inflammatory, anti-osteoporotic, anti-ulcer, hepatoprotective, digestive stimulant, blood detoxifier, aphrodisiac, and bone health. We have specified the best-reported health benefits underneath:
Osteoporosis – Himalaya hadjod has shown the tremendous results in restoring the lost minerals and other essential nutrients naturally due to the osteoporosis problem, moreover; it strengthens the bone strength and bone density which reduce the osteoporosis symptoms if consumed regularly or as prescribed by the specialist
Bone Fracture – Hadjod can be used to increase the bone fracture recovery due to the properties of stimulating bone regeneration and improving blood circulation that helps in lowering bone fracture recovering process, however; it should be used under expert supervision and results vary from individuals. The primary benefits of using the medicine for bone fracture is that it promotes the osteoblastic proliferation and differentiation process which preserves the bone tissue anabolism. You can use it to reduce the bone fracture pain and other problems within few dosages of use as reported by the individuals
Join related problems – You can use to relieve the joint-related problems such as pain, low mobility, joint inflammation, flexibility, and other problems because Himalaya hadjod is loaded with medicinal properties like anti-inflammatory, aphrodisiac, and anabolic properties that can do wonders in relieving the joint related problems
Digestion – Recent studies have shown the positive results of hadjod in treating the digestion related problems such as constipation. indigestion, bloating, flatulence, and diarrhea as it is loaded with digestive stimulant properties, moreover; it promotes the liver and digestive system function that reduces the digestion related problem naturally
Obesity – Himalaya hadjod has the appetite suppressant properties that help in reducing the excess body stored fat and improving the metabolism which stimulates the body to respond better in losing the fat or obesity from the body. Are you planning to shed those extra kilos then you should try using Himalaya Hadjod tablets as prescribed by the specialist for best results
Other reported health benefits have been mentioned below:
Maintaining optimum level of lipid profile
Syphilis
Menorrhagia
Gout problem
Anorexia
Diabetes
Side effect of Himalaya Hadjod
Hadjod is safe and well tolerated by the individuals, however; few studies suggest the severe side effect due to overdosage or intolerance after consuming it and we have specified some of the commonly reported side effects underneath:
Indigestion
Acid reflux
Constipation
Vomiting or nausea
High blood pressure
Low blood sugar level
Palpitation
Burning sensation
**It is recommended to discontinue the use immediately if you observe any of above-mentioned symptoms.
*The pregnant and lactating woman should avoid using it.
Dosage

of Himalaya Hadjod

Hadjod dosage depends upon several factors such as height, weight, age, and severity of the problem, however; we have specified the general dosage underneath:
| | |
| --- | --- |
| Children | 1 capsule |
| Adults | 1 – 2 capsule |
Twice a day
With lukewarm water
After meals
Note: Maximum allowed dosage is 4 grams in a day and should not be exceeded to avoid any complication.
Buy Himalaya Hadjod
To buy Himalaya Hadjod click on the link mentioned below:
Himalaya Hadjod Tablets 250 Mg-60 Tablets Pack Of 2

Disclaimer: Nothing in this article is to be construed as medical advice, nor it is intended to replace the recommendations of a medical professional. For specific questions, please consult a specialist for the advice.