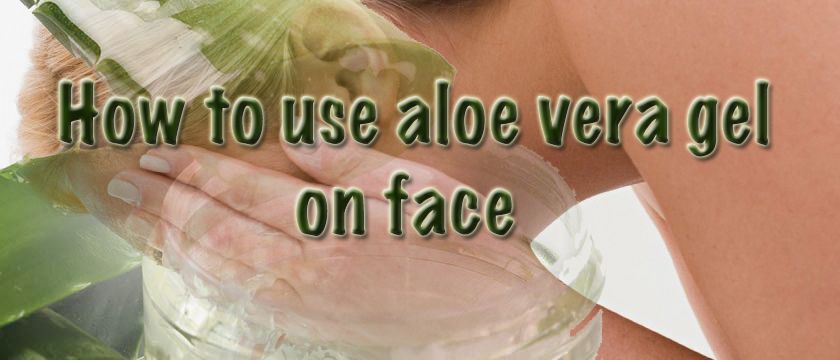 How to use aloe vera gel on face
We all know the benefits of Aloe Vera gel, however; we frequently ask this question How to use aloe vera gel on face to experts. Generally, it can be used in a very simple way but the proper way of using it varies from individuals condition or reason they want to use it. We have specified the best ways of using the aloe vera gel on face underneath:
Step 1:
Decide whether you want to purchase the aloe vera gel face wash available in the market by various cosmetic manufacturers or you wish to prepare the face wash from the fresh aloe vera plant. If you have chosen to purchase it then we recommend verifying the customer's feedback before purchasing the product else take advice from the expert. however; if you have decided to prepare the fresh aloe vera gel face wash at home then you can follow the below-mentioned steps:
Cut a ripe leaf from the aloe vera plant
Wash it thoroughly in running water
Using a knife, cut it in half lengthwise
Scoop out the gel as much as possible
Let it cool for 60 minutes in the refrigerator
Take out the bowl and your homemade aloe vera face wash is ready
Step 2:
It's advisable to ensure that you are not allergic to aloe vera we recommend you to apply a small dot of gel on the skin inside your wrist. If you don't observe any allergic symptoms within a few minutes then you may wash the wrist with running water.
Step 3:
Take few drops of aloe vera gel on your fingertips and apply it to your face. Massage your face in a clockwise direction and ensure that you have covered the face with aloe vera gel. Let it stay on the face for 15 – 30 minutes till it gets completely absorbed in the skin naturally.
Step 4:
Once the gel is absorbed in the skin now wash your face thoroughly with running water. By using, cotton towel pad dry the face.
Note: Do not use warm water to wash the face as it may lead to dryness.
Step 5:
You may use the aloe vera gel for face twice a day for best results. However; it is recommended to consult a specialist for the advice to avoid any complications.
Buy Aloe Vera face wash
To buy the aloe vera face wash click on the link mentioned below:
Himalaya Moisturizing Aloe Vera Face Wash, 200ml
Disclaimer: Nothing in this article is to be construed as medical advice, nor it is intended to replace the recommendations of a medical professional. For specific questions, please consult a specialist for the advice.