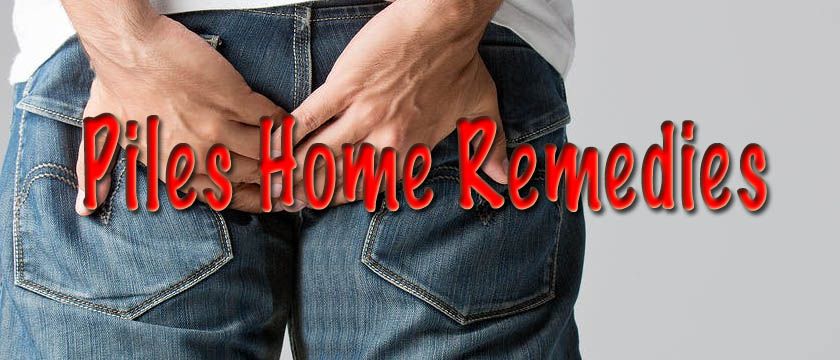 Piles home remedies
Piles is an inflammation of tissues and vein in the anal canal which is generally painful bleeding, however; it depends upon the location and size of piles. Several factors can cause piles problems such as chronic constipation, diarrhea, pregnancy, and infection. Piles are scientifically known as  Hemorrhoids and individuals suffering from this problem may face some common symptoms such as red blood after the bowel movement, itchy anus, red and sore anus, difficulty in passing or clearing colon, and other severe problem. You don't have to panic as piles can be cured by some simple home remedies  and we have specified some of the best remedies underneath:
Castor Oil
Castor oil has shown tremendous results in reducing the size of piles and pain due to the properties of antioxidant, anti-inflammatory, anti-bacterial, and anti-fungal. Moreover, it helps in combating the infection and inflammation if used regularly as prescribed by the specialist. You can take 3ml organic castor oil in 200ml warm milk before bedtime and apply the castor oil in the affected area, however; it is recommended to consult a specialist for the advice before using it.
Psyllium Husk
Psyllium husk is loaded with high fiber compounds that can be helpful in reducing the pile's symptoms especially in improving the smooth movement of the bowel, however; it cannot be used for the treatment of piles and results vary from individuals. You can take 1 tsp of psyllium husk with lukewarm water regularly to prevent and cure hemorrhoid problem.
Aloe Vera Gel
Do you have inflammation around anus area due to the aggravated pile's problem then aloe vera gel can be used to reduce the inflammation and soothe the irritation if applied regularly, however; it is recommended to use the purest form of aloe vera gel available in the market or you can extract the aloe vera gel from the plant at home. We advise you to do an allergy test by applying a single drop of aloe vera gel under the wrist and leave it for a few minutes if you don't observe any abnormal changes then you can use it, however; consult a specialist for the advice before using it.
Apple Cider Vinegar
Apple cider vinegar is extracted from the fermentation of raw apples which produce the acetic acids that have astringent properties which help in reducing the aggravated skin tissues and soothe the pain drastically moreover, it contains anti-inflammatory and anti-bacterial properties which helps in treating hemorrhoid naturally especially itching and swelling problem.
Coconut Oil
Coconut oil can reduce the itching and irritation problem if applied directly on the affected area regularly. Surprisingly, it doesn't have any severe side effect but we recommend you to consult a specialist for the advice before using it to avoid any complications.
Asafoetida
Asafoetida is loaded with a high amount of medicinal properties such as anti-inflammatory, antimicrobial, antispasmodic, antihelmintic, and carminative that can do wonders in reducing the pile's symptoms. You can consume asafoetida with lukewarm water once a day for best results.
Other commonly recommended home remedies have been mentioned underneath:
Increase fluid intake
Sitz bath
High fiber diet
Salads
Piles home remedies food
Piles can be treated by consuming a certain type of food that acts as a home remedy for hemorrhoids. We have specified the best home remedies food underneath:
Whole Grain – Bran cereal, brown rice, oatmeal, whole wheat pasta, barley, millets
Leafy green vegetable – Broccoli, sprouts, carrots, Brussels, cabbage, asparagus, cucumber
Fruits – Prunes, apples, raisins, grapes, berries
Beans – Kidney, black, lima, black-eyed peas
Buy Piles medicines
To buy the medicine for piles click on the link mentioned below:
Nutree Pure Pilesaway Capsules for Piles – 60 Capsules

Disclaimer: Nothing in this article is to be construed as medical advice, nor it is intended to replace the recommendations of a medical professional. For specific questions, please consult a specialist for the advice.