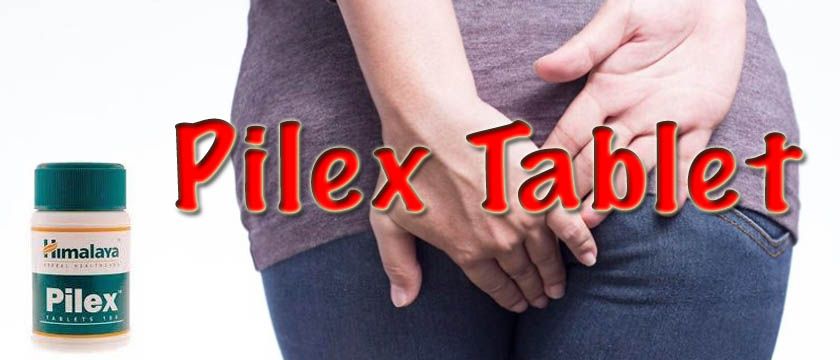 Overview of Pilex tablet
Pilex tablet is an Ayurvedic medicine used for the treatment of piles or hemorrhoids problem. Pilex is manufactured by Himalaya drug company and is available in two variants like tablet formulation and ointment, however; composition of each product is generally similar the only difference is the procedure to use it as a tablet is taken orally and ointment is for external use. You can use both products for best results. It contains several medicinal properties such as anti-inflammatory, anti piles, anti-bacterial, anti-microbial, and analgesic properties.
You can purchase it through the online or nearby store at a nominal cost of INR 120 and USD 10. It is recommended to store it in a cool or dry place with no direct sunlight. Keep it away from children reach and should be stored in an airtight container.
Ingredients of Pilex tablet
Pilex tablet contains the high-quality composition of various natural herbs and extract. We have specified the general ingredients underneath:
| | |
| --- | --- |
| Ingredients | Quantity |
| Commiphora Wightii | 26 mg |
| Asphaltum | 32 mg |
| Azadirachta Indica | 14 mg |
| Berberis Aristata | 64 mg |
| Emblica Officinalis | 32 mg |
| Terminalia Chebula | 32 mg |
| Terminalia Bellirica | 32 mg |
| Cassia Fistula | 32 mg |
| Bauhinia Variegata | 32 mg |
| Mesua Ferrea | 6 mg |
**Above mentioned ingredients may vary from the actual product.
Health benefit of Pilex tablet
Pilex tablet has shown the tremendous results in treating piles or hemorrhoids problem within few weeks of usage. Pilex helps in reducing the symptoms of piles such as inflammation, rectal bleeding, pain, itching, constipation, and severe abdominal discomfort due to the high-quality composition in a predefined quantity and procedure. Moreover, you can use it for the treatment of other problem like fissures (tear in the lining of the anus), internal and external hemorrhoids. It is recommended to use it under expert supervision to avoid any complications and self-medication is discouraged.
Side effects of Pilex tablet
Pilex tablet is safe and well tolerated by the individuals, however; few studies suggest the severe side effect due to overdosage or intolerance to any of the ingredients and we have specified some of the commonly reported side effects underneath:
Indigestion
Acid reflux
Constipation
Vomiting or nausea
High blood pressure
Low blood sugar level
Palpitation
Burning sensation
**It is recommended to discontinue the use immediately if you observe any of above-mentioned symptoms.
*The pregnant and lactating woman should avoid using it
Dosage of Pilex tablet
Pilex tablet dosage depends upon several factors such as height, weight, age, and severity of the problem, however; we have specified the general dosage underneath:
1 – 2 Tablets

Twice a day

With lukewarm water
After meals
Note: Maximum allowed dosage is 6 tablets in a day and should not be exceeded to avoid any complication.
Buy tablet
To buy the tablets click on the link mentioned below:
Himalaya Triphala 60 Caplets

Disclaimer: Nothing in this article is to be construed as medical advice, nor it is intended to replace the recommendations of a medical professional. For specific questions, please consult a specialist for the advice.