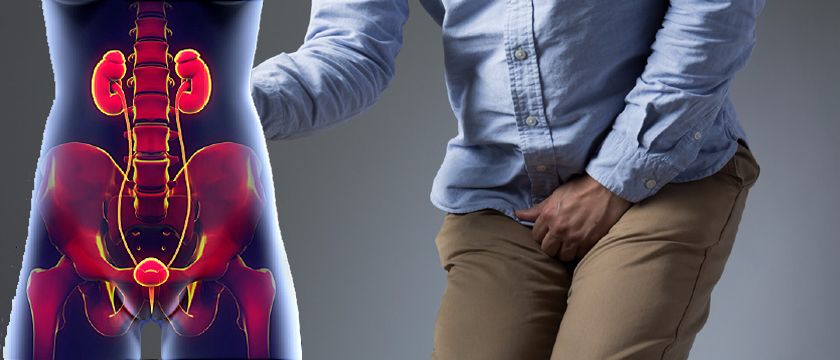 Overview of Chandanasava
Chandanasava is an Ayurvedic medicine and is used for the treatment of numerous health problems such as urinary tract infections, burning micturition, pyuria, dysuria, hyperuricemia, kidney stones, cystitis, chronic kidney failures, and gonorrhea. It acts as an anti-bacterial, antilithiatic, lithontriptic, diuretic, antioxidant, cardioprotective, and anti-gout. Chandanasava contains approximately 5% to 10% of self-generated alcohol however, it is safe for consumption. It can be used to fight the microbial infection in the body and dilute the stones within a few dosages. Recent studies suggest that it also provide the nourishment to the coronary muscles and improve the digestion for a healthy life.
Composition of Chandanasava
Chandanasava contains the natural composition of various herbs and products which is being kept in a vessel for a month post that an extract is distilled through a process. We have specified the general ingredients underneath:
| | |
| --- | --- |
| Ingredients | Quantity |
| Santalum Album | 48 grams |
| Pavonia Odorata | 48 grams |
| Cyprus Rotundus | 48 grams |
| Gmelina Arborea | 48 grams |
| Nymphaea Stellata | 48 grams |
| Callicarpa Macrophylla | 48 grams |
| Prunus Cerasoides | 48 grams |
| Symplocos Racemosa | 48 grams |
| Rubia Cordifolia | 48 grams |
| Pterocarpus Santalinus | 48 grams |
| Cyclea Peltata | 48 grams |
| Swertia Chirata | 48 grams |
| Ficus Benghalensis | 48 grams |
| Mango Tree Bark | 48 grams |
| Semal Gond | 48 grams |
| Woodforida Fruticosa | 768 grams |
| Sucrose Sugar | 4800 grams |
| Jaggery | 2400 grams |
| Water | 24 liters |
**Above mentioned ingredients may vary from the actual product.
Benefits of Chandanasava
Chandanasava is used for the treatment and prevention of several health problems. Recent studies have shown tremendous results of it on individuals and we have specified some of the best-reported benefits underneath:
Urinary Tract Infections – Chandanasava is very effective in the treatment of urinary tract infections due to properties of anti-microbial which helps in combating the bacterial infections in the body. You can use it for the treatment and reduce the discomfort caused due to UTI within a few dosages as reported
Kidney Stones – A hard small deposit in the kidney due to the excess acidic formulation in the body or other health problem which create a severe discomfort however, it can be treated by consuming Chandanasava due to its properties of antilithiatic
Kidney Failure – Many factors can lead to kidney failure such as excess creatine, serum urea, and uric acid levels however, it can be reduced to a balanced level by using Chandanasava on a regular basis as suggested by a specialist
Pyospermia – Recent studies have shown tremendous results of Chandanasava for the treatment of pyospermia and reduce its symptoms such as reducing the pus and improving male fertility rate naturally
Burning Micturition – Severe burning sensation with urination which can be used due to infection in the bladder however, you reduce the burning sensation by using Chandanasava because of its diuretic properties
Side Effect of Chandanasava
Chanadanasava is safe and well tolerated by the individuals. The pregnant and lactating woman should take precautions before using it due to the strong composition of herbs however there is evidence of an adverse effect on the health. Diabetic patient should avoid this due to the high amount of natural sugar in the composition of it. Children should avoid using it and overdosage can lead to severe discomfort which we have specified underneath:
Vaginal bleeding
Abdominal discomfort
Headache
Vomiting or Nausea
Dizziness
Palpitation
Dosage of Chandanasava
Chandanasava dosage depends upon the age, weight, height, and severity of the illness. It is recommended to consult a specialist for the advice and avoid self-medication however, we have specified the general dosage underneath:
5 ml to 10 ml
Twice a day
With lukewarm water
After meals
Note: Maximum allowed dosage is of 50 ml in a day
Availability of Chandanasava
Chandanasava is available in liquid form and can be purchased through the online or nearby market at a nominal cost of approximately 100 INR and 30 USD. It is advisable to store it in a cool or dry place with no direct sunlight. Keep it away from the children reach. Do not leave the lid open or loose always keep it finger tight. Avoid tempering or damaging the bottle to avoid any leakage.
Disclaimer: Nothing in this article is to be construed as medical advice, nor it is intended to replace the recommendations of a medical professional. For specific questions, please consult a specialist for the advice.